Most of us opt for Citronella products but maybe, you don't actually like the smell of Citronella so, what are the alternatives to Citronella & do they work?
Whether you are aiming to create a calming atmosphere or just looking to keep the annoying flying pests at bay whilst relaxing in your garden. Most of us settle for buying Citronella based products. May be, like me, you don't actually like the smell or look of Citronella products so, what are the alternatives to Citronella and do they do the same job?
After a bit of research, I came across some really great products and information.
Here are our alternatives to Citronella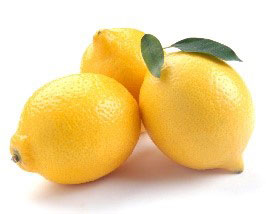 Lemon is a natural bug repellent.
Lemon based products are a fantastic solution to repelling insects, as bugs find the lemony aroma and flavour unpleasant. One fragrance to consider would be 'Lemongrass'. It's scent has a tangy lemongrass fragrance with hints of Sicilian lemons and juicy limes. It provides a fabulous alternative to Citronella. Due to it's amazing scent, we use this scent quite a lot in our garden range.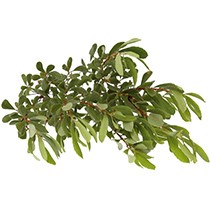 Bog Myrtle
The foliage has a sweet resinous scent and is a traditional insect repellent used by campers to keep biting insects out of tents. It is also a traditional ingredient of Royal Wedding bouquets, and is used variously in perfumery and as a condiment.
Bog Myrtle has quite a reputation for repelling midges and fleas, and has been used many times in the past and even recent past for such duty, no doubt due to the odorous resin. A midge repellent called 'Myrica' made by steam distilling the volatile oil from Bog Myrtle was sold by a Scottish company in the Isle of Skye. It was found to be very effective on Scottish midges (Culicoides impunctatus). I use this oil in all of my garden products.
Lavender
You can grow around the house and garden to keep bugs away. It'll grow inside too, if you keep it next to a sunny window. Lavender has a lovely scent, pretty purple flowers and calming properties as well, so it's a charming addition to your garden or home for several reasons!

Peppermint
Biting bugs don't like the scent of peppermint, so you can crush up the leaves and rub it on your skin to ward them off. As an added bonus, peppermint can also do double up as itch relief if you do get bitten!
Now armed with this great information, you can purchase alternative candles with confidence.